Soraboy VST
A downloadable plugin for Windows
Soraboy is a free VST3 synth plugin for creating chiptune sounds inspired by the Nintendo Gameboy. From v1.1, Wave and Noise channel modes are also supported, allowing for a wider variety of gameboy-like sounds to be generated.
Features
Pulse Synth Mode

4 pulse width options (12.5%, 25%, 50% and 75%)
"Pulsate" button that cycles through the pulse widths

"Plok" button that.. makes plok sound??

Wave Synth Mode

4 signal options (Saw, Square, Triangle, Sine)
Phase + V Shift controls to transform the waveform (inspired by LSDJ's synth settings)

Noise Synth Mode

"Shape" knob to adjust the noise tone
"Short Noise Mode" for a "pitched" noise sound

Pitch Bend
Vibrato
Envelope (starting amplitude + fade in/out)
"Chord" Arpeggiator (based on LSDJ's "C" command)
40 built-in presets
Guide
General controls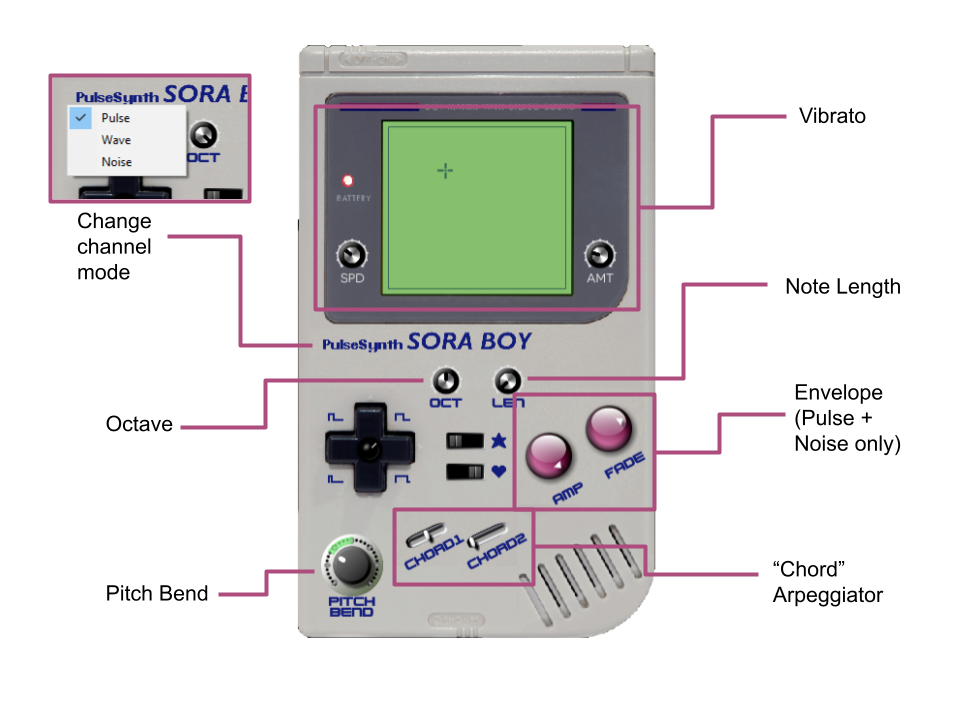 Note: You can use Ctrl + Left click to reset any of the controls.
Pulse Channel Mode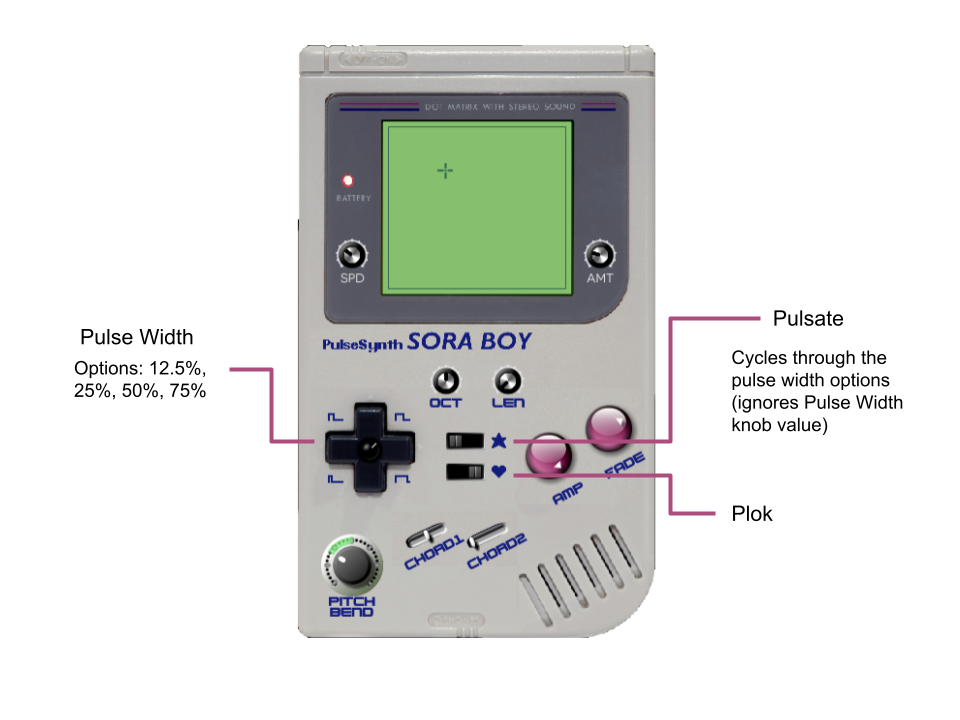 Wave Channel Mode
Noise Channel Mode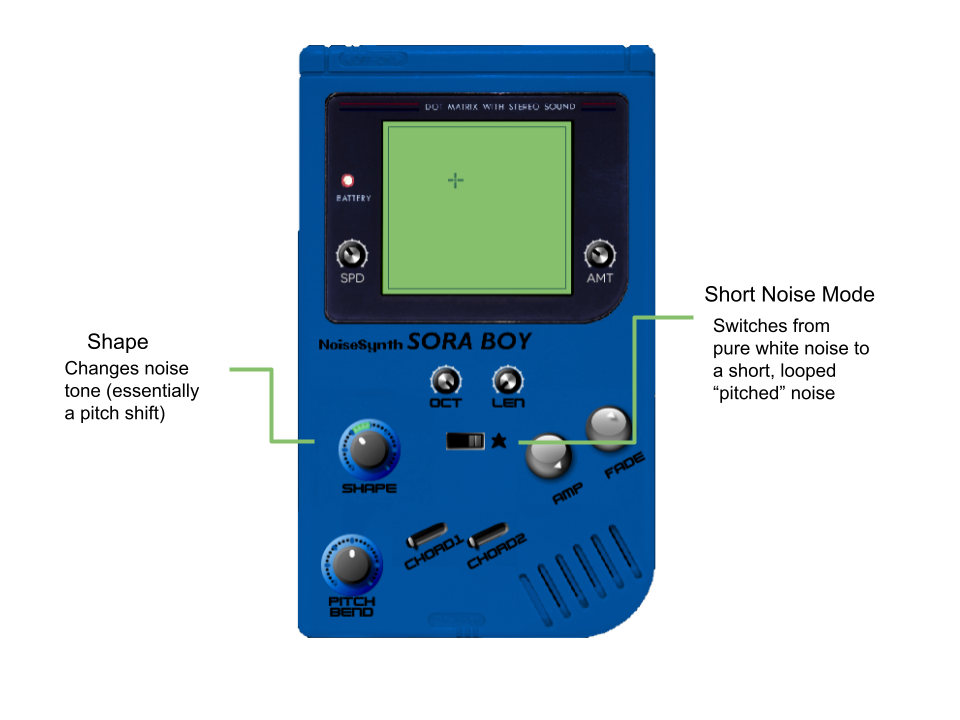 Demos
Check out these songs that were made using Soraboy!
If you make a song with Soraboy, feel free to share it in this thread and it may be added to this "Demos" playlist!
System Requirements
Windows 10 or newer
VST3 compatible host (64-bit only)
Soraboy © shadowsora 2022-2023
VST Plugin Technology by Steinberg

Please do not redistribute Soraboy. Sharing is appreciated, but please link back to this page instead of reuploading the Soraboy files.
Soraboy has no afflication with Nintendo
Download
Click download now to get access to the following files:
Soraboy_1.1.0_Win_x64.msi (Latest)
2 MB
Soraboy_1.1.0_Win_x64_Manual_Install.zip
2 MB
Soraboy_1.0.1_Win_x64.msi
1 MB